I know I've been posting a lot today. Hopefully making up for the last month I've been away! Last one for today... my aunt's other house (she and my uncle are semi-retired and enjoy building houses), this one by the beach in Batangas, Philippines.  Wood is the theme at this rest house, all sorts of wood made by several craftsmen in the area. It's a wonderful rest home again big enough to accomodate the entire family. The sunsets are serene and the beach down below is like being on vacation all over again...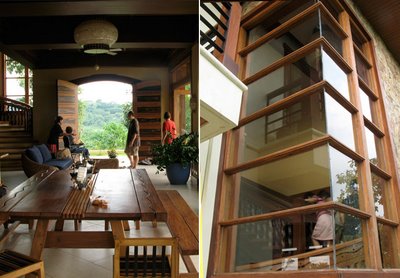 kitchen and the first balcony...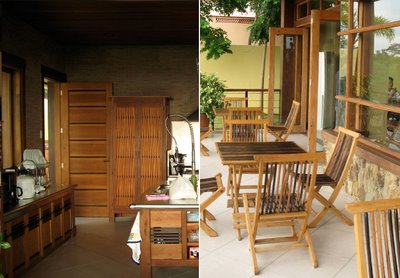 indoor/outdoor shower and the dark wood staircase...
craftsmanship in every detail of the house...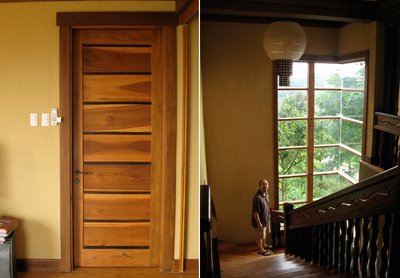 always amazed that we all get a bed!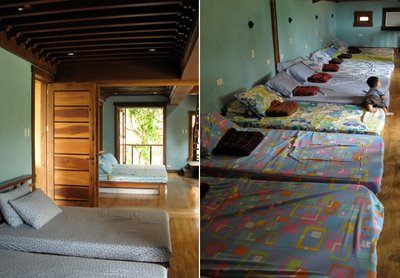 playing scrabble by sunset...
infinity pool and path to a beach nearby...