clearly I took hundreds possibly thousands of photos over a 2 week period. i always do. can't help it. so many pretty things! many of them of course being the mouthwatering food... this is the buko (coconut) lychee shake. AMAZING....
seafood lunch - green mango with salty fish, lapu lapu fish with black beans, squid, huge shrimp caught that morning, shaped rice and the beautiful mango shake...
fresh buko juice straight from the shell...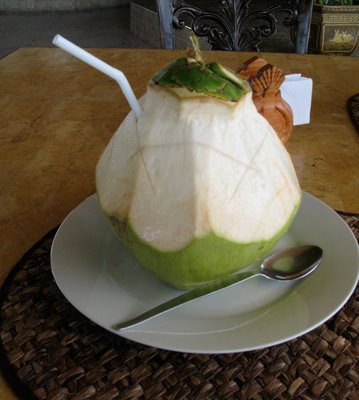 pinakbit, one of my favorite dishes made of eggplant, a few other veggies, bits of pork, and bagoong (salt fish)...
the always fascinated by rambutan fruit ~ red with all the soft prickly things all over it. my uncle has trees on his farm. he waited to pick these when we got there for lunch...

suman is sticky rice wrapped in banana leaf. you unravel and drizzle with sweet carmel sauce...