This is Earth Month so we volunteered for
Heal the Bay
's creek restoration at
Malibu Creek
State Park. The goal is simply to rid select areas of invasive plants and replace them with native ones.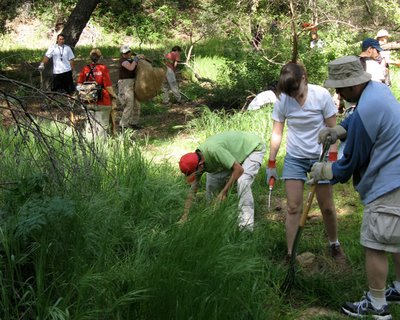 We spent 4 hours of the morning digging tall invasive grass and weeds out. Important to take it out from the root or else they will quickly grow back. There were about 80 of us out there. Great to see enthusiastic young people - including ourselves :)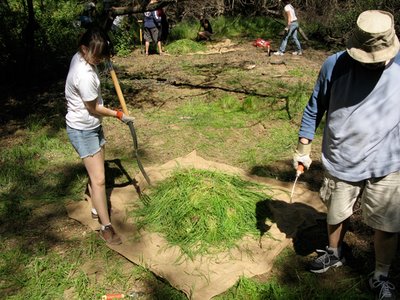 This was our pile two thirds of the way through. It was nice to be outdoors, do some good, be a little meditative, and catch up with our friend Sabine.
It was our first time at the park, so after lunch we took a short hike to see the hills and the creek. The tv series
M.A.S.H.
was filmed here. These tubes are protecting newly planted trees.
Heal the Bay's truck full of our gloves, pitch forks and shovels. Next time, we will probably do the beach clean up and call on more friends to catch up on!